Article originally published here on Engineering.com 15.08.2016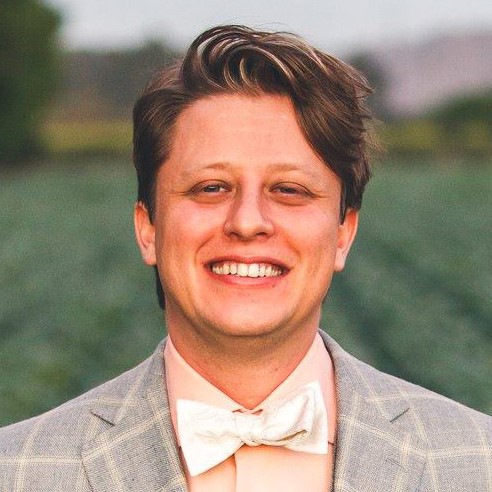 Interview with Michael Molitch-Hou 
The effect of the Internet on global civilization is only just beginning to take shape. Whereas social media is having a huge social impact by enabling people worldwide to share ideas and cat memes, cloud computing is changing the way that businesses do business.
The importance of cloud computing goes way beyond the ability to cooperate on word processing documents and spreadsheets. In fact, it will become the primary method for controlling entire manufacturing operations. In other words, the trillion dollar industry responsible for making all of the products around us is moving to the cloud, offering a ripe opportunity to any company ready to take the reins.
In an interview with ENGINEERING.com, CEO of 3D Control Systems, John Dogru, painted a vision for the future in which all of the distributed manufacturing around the globe might be controlled from a centralized software platform. Dogru believes that his cloud software, 3DPrinterOS, may very well become that centralized platform.
Manufacturing in the Cloud
3D Control Systems boasts investors and advisers from numerous successful tech companies, including Paul Allen's Vulcan Capital and members of Google, Box, AngelList, SAP, Salesforce, DocuSign and more. According to Dogru, these experts impressed upon him the fact that one of the biggest megatrends currently taking place is the shift of businesses to the cloud.
A strong indicator of this trend is the fact that 124-year-old industrial giant General Electric is shifting 9,000 of its apps over to the cloud. The conglomerate's $1 billion industrial cloud-based platform, Predix, is now running on Microsoft Azure, allowing those using Azure to build apps from data running on Predix. GE has already begun connecting such operations as power plants and railroads to the Industrial Internet and suggests that over 20 billion devices will be connected to the Industrial Internet by 2020.
When Dogru launched 3D Control Systems with his partner Anton Vedeshin, the company's CTO, the goal was to create a "one-click manufacturing" solution. To do so, he reasoned, would mean decreasing the latency that occurs between the designer, production and distribution, which would ultimately mean creating a centralized and efficient hub for managing every facet of this process from the cloud.
This led to the creation of the firm's first product, 3DPrinterOS, a universal, cloud-based operating system for managing entire networks of 3D printers from design all the way through production and distribution.
All-in-One 3D Print Management
Over the course of the past four years, 3DPrinterOS has grown from a cloud-based slicer and printer management tool to an extremely robust platform for controlling, monitoring and auditing large swaths of 3D printers connected over a public or private network. In a demo of the software, Dogru showcased a long list of features that, altogether, make 3DPrinterOS unlike just about any tool currently on the market, including those from much larger and more established software giants.
The 3DPrinterOS dashboard displays a series of tabs representing various steps in the 3D printing process, from uploading designs through monitoring prints via webcam and creating printer log reports. All that is necessary to connect a printer to the 3DPrinterOS cloud, which is hosted on Microsoft Azure servers, is for the machine be connected to a computer, Raspberry Pi or some other Wi-Fi-enabling device.
Once a printer is connected, 3DPrinterOS has a number of built-in apps that can be used to optimize printing, including a simple "Magic Fix" app, as well as industry-standard tools like Netfabb. There are also several different slicers, STL editors, and even the Toolpath Viewer, which allows users to actually visualize how the printer will move during operation.
Mesh repair and slicing are performed in the cloud, saving your computer precious processing power. Moreover, for those looking for basic quick fixes to damaged files, mesh repair is performed automatically, without the need to open up a separate piece of software before sending a file to be sliced.
The Toolpath Viewer makes it possible to determine optimal support structure placement and, as Dogru pointed out, could be a great learning tool for students just becoming familiar with 3D printing to see how the printing is performed.
More powerful is the actual performance of the software. Familiar desktop print management tools like Cura or Repetier-Host might lag when a model is moved, scaled and rotated, while other cloud-based tools will even crash when used by multiple people. 3DPrinterOS, in contrast, manipulates even complex models in real time.
Dogru demonstrated this by manipulating a scale model of a mountain side, with all of its dips, divots and protrusions, but I was able to achieve the same performance with my own model at home. 3DPrinterOS can also be controlled from an iPhone or Android smartphone with equally high performance. However, I am only running a single printer. Dogru suggested that this same power can be achieved across an entire network with many users on many machines, including industrial 3D printers.
Dogru credits this capability to the skill of his partner, Vedeshin, who is currently studying to obtain his PhD in cloud computing. "Most people who try to migrate slicers into the cloud and perform 3D visualization usually crash their platform after 10 to 20 users. Anton has designed 3DPrinterOS's architecture to be able to digest thousands of CAD files in the same computing time frame window—whether it's one user or one million users. He has created a truly elastic cloud environment that is ready to scale worldwide to the masses. This took over four years of trial and error to develop," Dogru said.
3D Printing for Education
This power is essential when running a network of 3D printers. One of Dogru's prime examples of how 3DPrinterOS could be used to run an entire fleet of 3D printers is that of Duke University, which had a stunted 3D printing program due to a lack of infinite scalability and efficiency to manage more than 10 students.
"Duke began with just 10 printers, 10 students and three administrators. It was difficult to scale campus wide without adding more administrative headcount to manage the process manually," Dogru said. According to Dogru, students had to rely on the administrators to slice and prep files to their personal standards. In turn, there would be a greater number of failed prints, more printer downtime, and more time in which administrators were occupied providing one-on-one aid to students. In other words, the latency between design and production was needlessly increased.
With 3DPrinterOS, students can auto repair files and load them into the queue, and admins can monitor them remotely. Webcams record every print onto the private server, allowing both live monitoring and the ability to examine past prints for issues. On top of that, admins are able to track filament usage and print duration, and then generate CSV reports containing all of this information, making it possible to charge students for prints and audit lab usage.
"After we began working with them, we were able to get the program up from 50 hours of use to over 500 hours, from 10 students to 2,000 students and over 35 printers—all with the same three admins."
The productivity is one thing, but, according to Dogru, Duke Co-Lab students aren't just printing tchotchkes. "What was more rewarding for me to see was not the fact that we had successfully reduced the latency between the designer to the actual manufacturing machines for the first time in history to as close to zero as possible, but that over 10 innovative companies came out of Duke in just two months! By giving over 500+ students campuswide access to building on demand, we realized we unlocked innovative potential for people that wanted to take a product to market like never seen before," Dogru explained.
He continued, "The technology hit a wide range of educational disciplines. Some students were in the biomedical space: co-founders of the eNABLE 3DPrinted Prosthetic HUB, groups printing body parts, students studying biology and medical physics. Others were electrical engineers and computer scientists building device sensors. Some were creating IoT devices. Some were creating digital clocks. Whatever was in the students' minds was able to be created instantly at anytime, at the moment of need—and  from anyplace: from inside their dorm room or during a lecture. And this is all viewable in real-time, so students can watch their inventions being made. We are extremely excited to see what happens this year with over 2000 students accessing the platform campus wide."
3D Printing for Enterprise
Your office bureaucrat will tell you that auditing is nothing to shrug at. "If you don't control your digital IP with just more than a badge reader," Dogru said, "CIO's and CTO will lose their jobs in the near future.  Every Fortune 500 company internal auditor knows you need digital controls and audit logs to manage 3D printing in your enterprise as you scale. Using a badge reader or having people scanned through metal detectors is not sustainable. When you spend that much money on R&D, you need a way to track all of this, beyond the workflow. You need a way to control this in real-time."
As 3DPrinterOS expands from universities to enterprise solutions, such considerations are important to keep in mind. The company has already proven 3DPrinterOS at schools like Yale, Purdue and Caltech, and has more recently deployed the platform as part of pilot programs at Ford and Cisco.
In addition to tracking every print that goes through the system, from STL to actual recordings of prints, enterprise users of 3DPrinterOS are given access to an "Obfuscator" tool, which distorts the CAD file so that anyone without permissions will only be able to access a disfigured version of the model, rather than the original. Other features include project sharing across teams so that anyone on a team can monitor and access files within a common project, preventing redundancy and enhancing group communication. The 3DPrinterOS "Virtual Factory" app also enables enterprises to track files from creation to production across various manufacturing machines.
What's particularly interesting here is that 3D Control Systems isn't just focused on 3D printers, but on manufacturing equipment as a whole. Dogru explained, "Our vision is not just to control 3D printers. The way I look at 3D printers is that it's a robot in a box that manufactures. Our vision is really one-click manufacturing. As you decentralize manufacturing, you need to be able to have real-time command and control of these robots in a box and facilities."
The company is, therefore, expanding to enable the control of not just 3D printers, but industrial robotic arms, computer numerical controlled (CNC) milling machines, waterjet systems and more. In large enterprises, the ability to control the workflow from design to production to distribution can be what Dogru called "a nightmare." Naturally, Dogru sees the solution as 3D Control Systems software in the cloud.
To expand the utility of 3DPrinterOS for the enterprise, 3D Control Systems is now collaborating with all of the leading CAD developers to integrate 3DPrinterOS plug-ins into industry-standard 3D modeling tools. Now, users of Siemens, Dassault Systèmes, Autodesk and Onshape products will have the ability to export directly to 3DPrinterOS. That way, when an industrial designer or mechanical engineer wants to prototype a part or send a part to production, they can 3D print directly from SolidEdge, SOLIDWORKS or Fusion 360.
Leading Gartner analyst Peter Basiliere likened this capability to the impact of Web-based 2D printing, "Presently users must develop their own tools, although commercially-available software may provide key modules such as APIs to an ERP system. [Web to print] has been enormously important to the 2D printing industry. There are a few providers already working on it [for 3D printing], such as 3DPrinterOS."
Heading to the Industrial Internet
With companies like GE already working to control complex industrial systems from the cloud, 3D Control Systems would be in the company of giants. Of course, to tackle the "Industrial Internet" the way that GE plans to will take some time. However, Dogru's company is making inroads already through its work with Ford and Cisco, the integration of 3DPrinterOS into industry CAD tools and in looking toward cloud control of manufacturing equipment beyond 3D printers.
"When I hear someone talking about 3D printing, it reminds me of someone talking about hard drives and I think, 'So what?' To me, a 3D printer is like a hard drive and we're software like Oracle or SAP. The software is really what makes it possible to utilize the potential of these machines." Dogru said.
So far, 3DPrinterOS has enabled the fabrication of over 73,000 parts in over 100 countries, enabled entrepreneurs to manage complete printer farms, increased the productivity of universities and is heading to massive enterprises. While it may be hard for hardware enthusiasts to believe, Dogru may be right.
For me, personally, seeing really was believing. After watching Dogru demo the software, it was easy to understand how the tool could reduce the latency from design to production—for the user of a solitary machine, like me, or for a school with an entire fleet of printers like Duke University. For that reason, I recommend getting a demo from the company to get a better understanding of how useful this tool could actually be.
Give your entire company instant access to 3D printing via any web browser!
Low Cost
Easy to Deploy, Easy to Manage, Easy to Use
Saves Money!
See a Demo Today
https://www.3dprinteros.com/quote/